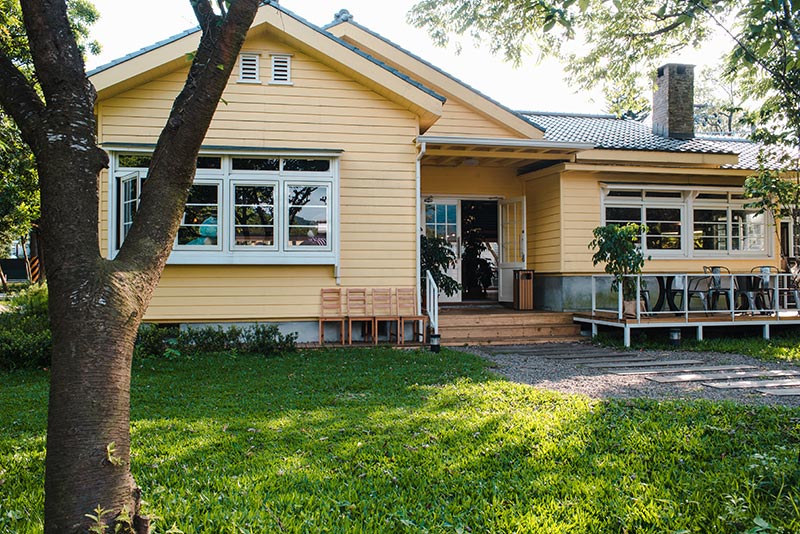 A tidy, tasteful home will catch any buyer's eye. That's why many people put effort into fixing up—and even staging—the interior of their home before putting it on the market and hosting open houses. But did you know that an unkempt exterior could deter potential buyers from even setting foot in the door? That's right. A shoddy-looking front yard could undermine all that hard work you put into beautifying the inside of your Arizona home, and that could jeopardize your chances of selling.
Don't let your home's exterior fall to the wayside. Whether your front yard is in need of a few tweaks or a full face-lift, the following tips will help boost your home's curb appeal and make sure everything matches.
Garage Door Replacement
Garage doors tend to be large, so they're a major architectural element of your home. Replacing one can be costly, but this one upgrade could help sell your house faster.
According to Remodeling magazine's annual Cost vs. Value report, garage door replacement has consistently topped the list of remodeling projects that give you the biggest return on investment. In fact, this year's report found that by replacing your garage door, you could recoup 94.5% of the cost when you sell your home.
Old or damaged garage doors will make a house feel dated and not cared for. If your garage doors are in poor condition, replace them. Don't let potential buyers think that the damaged garage doors represent the rest of your home's condition.
Front Door Upgrade
The first thing potential Arizona buyers see as they walk up to your home is your front door. The door can give house hunters a hint of your design sense and what decor delights await them on the other side.
Consider the color and materials of both the inside and outside of your door. He says the hardware on a door is also important to the overall aesthetic and that door hardware should be updated to create a unified statement throughout your property.
Updating your front door can do wonders for your security and style. If your door hardware is showing signs of age, this fall could be the perfect time to upgrade to a new handle set and an electronic lock that adds smart, keyless convenience.
Take Interior Colors Outside
Choosing the right colors for the inside of your home takes careful thought and consideration. But no matter what paint you choose, make sure the palette transitions smoothly from exterior to interior.
Interior and exterior colors don't have to match, but they need to complement one another. For example, a traditional forest-green exterior trim looks great when paired with navy blue, tan, or blush interiors.
Make sure that the colors of your exterior accurately represent what buyers should expect to see on the inside.
Update Window Frames
Installing new window frames will create the appearance of brand-new windows, and is a quick and inexpensive way to make your home look newer and more attractive to buyers.
Consider updating your outdated window frames with new, stylish black window frames.
Black window frames will boost your home's curb appeal, make your home more unique, and create a great contrast with the rest of your interiors. Because black windows make such a statement, they don't always need shades, blinds, or curtains, offering an opportunity for you to sidestep what can be an occasionally costly investment.
Refresh Landscaping
The American Society of Landscape Architects recommends that homeowners invest 10% of a home's value in landscaping. A well-manicured front yard can be eye candy to potential buyers.
Professional landscaping can be pricey, but we're not suggesting a full foliage overhaul. Simply take a few hours on a weekend to freshen up your existing landscaping with plants and fresh mulch.
Outdoor Lighting
Outdoor lighting is important for safety, but it can also significantly improve the curb appeal of a home.
There are a variety of outdoor lighting options, from decorative lighting (like sconces by your front door) to landscape lighting (to illuminate the pathway to your porch).
It's an easy update. You will find many beautiful options and styles at your local home improvement store.
Questions? Contact BKC Mortgage Today!